Projects UBI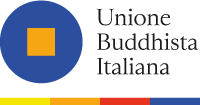 On this page we publish the Italian reports of the projects that are realised with financial support of the Italian Buddhist Union (UBI).
Contributi finanziamento 8X1000 ricevuti dall'U.B.I. (Unione Buddhista Italiana) nell'anno 2018 per i seguenti progetti:
SANGA MONASTICO
Il progetto finalizzato al sostentamento economico, tramite l'avvenuta stipulazione di un contratto di lavoro autonomo occasionale di durata annuale, di Lama Drubchen Rinpoche, garantendo quindi la presenza nel tempo di un Sangha monastico presso le nostre sedi e la preparazione e assistenza di tutti gli eventi(cerimonie, guru puje, puje di lunga vita, iniziazioni, puje del fuoco, ritiri ecc.).
VAJRAVALI 2018
Il Vajravali o Ghirlanda Vajra è una raccolta di iniziazioni tantriche e sadhane di meditazione sistematizzate da Abhayākaragupta (Jigme Jungne Bepa) nel 12° secolo. Abhayākaragupta fu un monaco buddista, studioso e maestro tantrico nonché l'abate di Vikramasila, uno dei principali centri di studio e di pratica del Buddhismo tantrico dell'India medievale. Diffusione del Dharma tramite lo strumento dello streaming e la grafica con la stampa di sadhane e cartoline.
IL DHARMA MULTIMEDIALE
– Streaming: E' stato creato un sistema streaming, ovvero un flusso di dati audio video trasmessi da una sorgente a una o più destinazioni tramite una rete telematica. Tale strumento permette a chiunque si connetta ai siti di cui sopra di seguire l'attività rintracciabile dal programma indicato nel sito.Tutte le attività di insegnamento dei nostri maestri vengono riprese con l'ausilio di varie telecamere. La lingua utilizzata è italiana ed inglese. Sui siti di cui sopra – sempre nella parte dedicata – sono disponibili tutti i video finora elaborati. Da quando lo streaming è stato istituito (2013) abbiamo riscontrato un notevole incremento delle visualizzazioni e degli iscritti. (v. allegato)
– Grafica: In occasione di ogni pratica o cerimonia vengono elaborate e stampate dal nostro ufficio media le relative sadhane e cartoline (v. allegato).Risultati attesi: un ulteriore incremento dei visitatori dei siti e conseguente aumento del numero di soci e praticanti. Molte persone sono infatti giunte ai nostri centri dopo che hanno avuto il primo contatto col Dharma attraverso i nostri video diffusi su youtube e su altre piattaforme di diffusione di media. Indicatori di risultato: Le statistiche effettuate alla fine di ciascun anno ci consentono un monitoraggio costante dall'andamento del progetto.