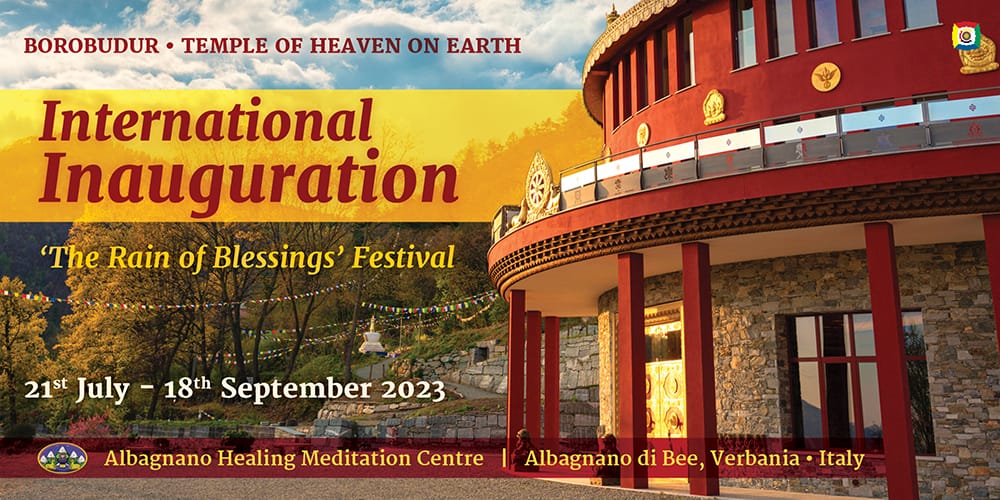 Summer Programme
International Inauguration of the Temple of Heaven on Earth
and Festival 'The Rain of Blessings'
21 July – 18 September 2023
On the occasion of the International Inauguration of the Temple of Heaven on Earth in Albagnano, a Prayer Festival will take place: 'The Rain of Blessings', an intense two-month programme of retreats, ceremonies, teachings and pujas.
It will be an important occasion for friends, disciples and supporters from all over the world to finally get together and honor Lama Gangchen Rinpoche by celebrating the fruit of his vision, the Temple of Heaven on Earth.
It is also an opportunity to sincerely thank Lama Michel Rinpoche for his dedication to this great work and all those who believed in it and made it possible thanks to their material, physical and spiritual contributions.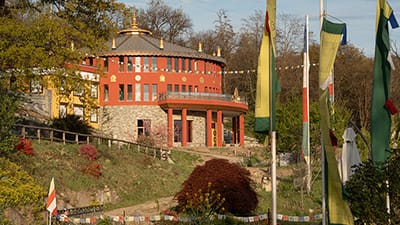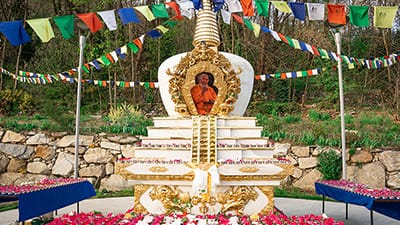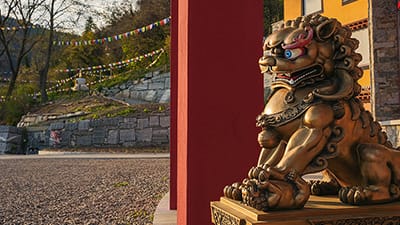 The Rain of Blessings
An important cultural exchange that welcomes more than 50 lamas, geshes and monks from monasteries of the NgalSo Ganden Nyengyu tradition in India, Nepal and Europe
What is this event about?
Pujas and ceremonies dedicated, in general, to inner peace, world peace, and to making peace with the environment. In particular they will be dedicated to the blessing of the Temple and, in a special way, to the swift return of Drubwang Gangchen Rinpoche.
The event is a way to pay homage to Lama Gangchen Rinpoche by celebrating the fruit of his vision, the Temple of Heaven on Earth.
The various rituals will enhance the spiritual energy of the Temple, so that it can continue to be, for us and for everyone, a sacred place of pilgrimage, healing and prayer, a place to study, meditate and practice Dharma now and for a long time to come.
Why did we choose to invite the monastic sangha of our tradition to Europe?
Buddhism is relatively new in the West and therefore the presence of a monastic sangha is important to officiate ceremonies and faithfully transmit traditions.
Back home, the monks will be able to testify to the value placed on Dharma practice by us, a secular, Western sangha.
We give them the opportunity to get to know our reality so that they can, one day, return to the Centre to teach.
Follow the complete programme
Do you wish to support this event?
Participate as you can:
1. Karma Yoga
Donate your time
2. Donation
3. Donate something else
For example, offering a meal for everyone, flowers, sweets, car rides…
contact:: reception@kunpen.it
Your presence is precious, we we look forward to welcoming you!
Participate in whatever way you can!