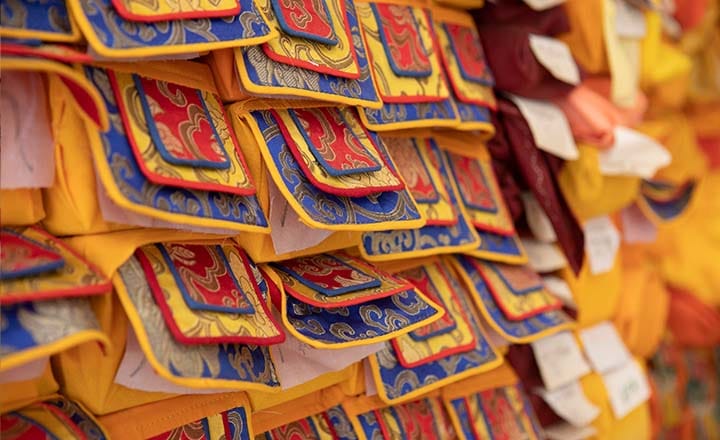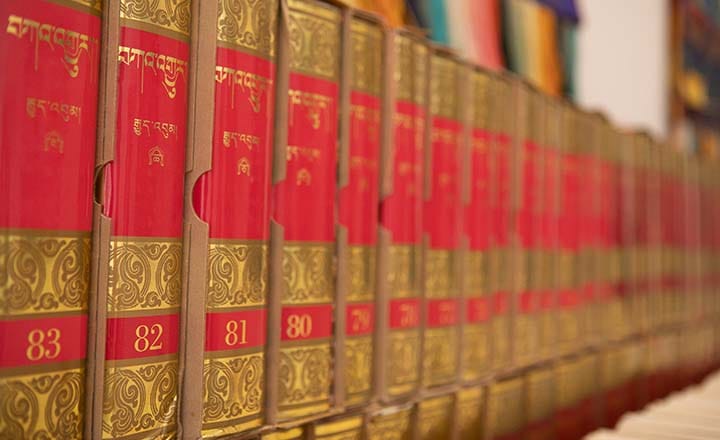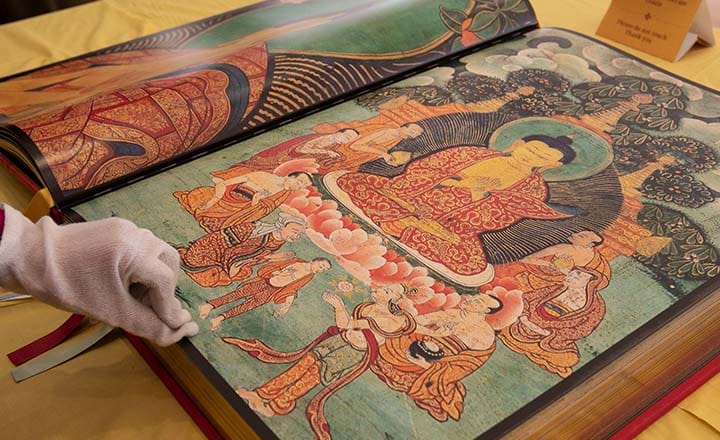 Buddhist Library
NgalSo Sungrab Gyatso Khan
Ocean of Relaxation
The House of Sacred Scriptures
A Buddhist library desired by Lama Gangchen Rinpoche and dedicated to the memory of His Holiness the 10th Panchen Lama. A place of peace dedicated to reading and print media in an age dominated by digital.
It will hold:
The Kangyur: the complete works of Buddha Shakyamuni's teachings translated into Tibetan, English and, in the future, other languages;
The Tengyur: the complete works of all commentaries and works written by Buddhist masters in India, in the Tibetan language and with other existing translations;
The Sung Bum: the complete works of the Buddhist masters of Tibet, mainly of the Gelugpa tradition;
The Sung Bum of Lama Gangchen Rinpoche, his complete works:
Contemporary books and texts on Buddhism written in Western languages, as well as books on traditional medicine, astrology, history, language and more.
The library will be open to all and will be part of the Italian interlibrary network.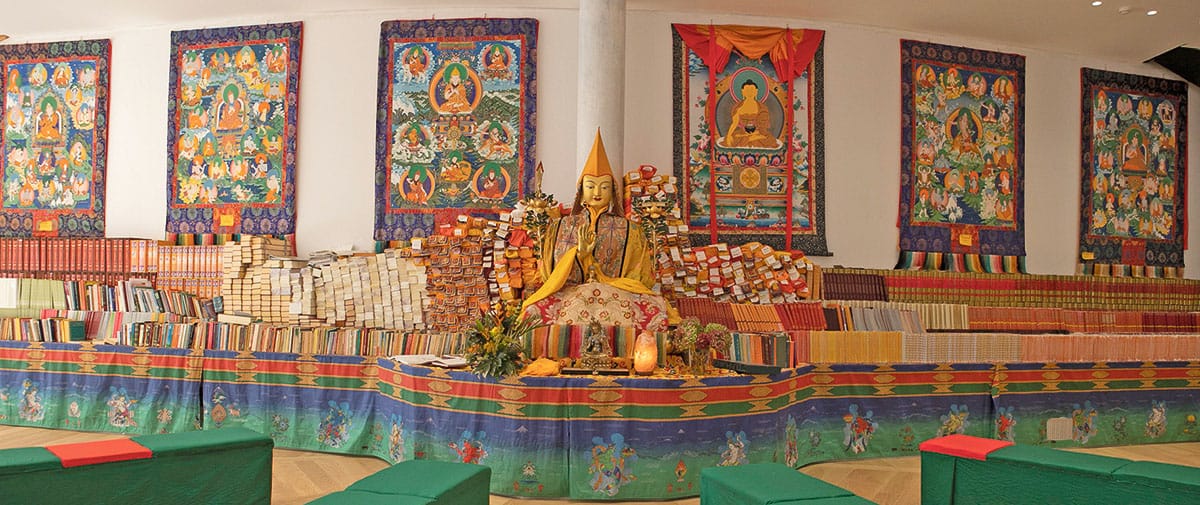 What are we doing for its completion?
selecting the titles
purchasing the books
la stampa, in proprio, su carta di riso
printing in-house on rice paper
developing a cataloging and on-line system
furnishings
Your donation helps make this project become a reality and accessible to all.
Thank you for your support