11jul(jul 11)09:0024(jul 24)17:00Summer course: The six preparatory Dharmas and NgalSo Tantric Self Healing practice Medicine BuddhaTeaching and meditation also in streaming09:00 - 17:00 (24) Albagnano Healing Meditation CentreTeachers:Lama Caroline,Lama Michel Rinpoche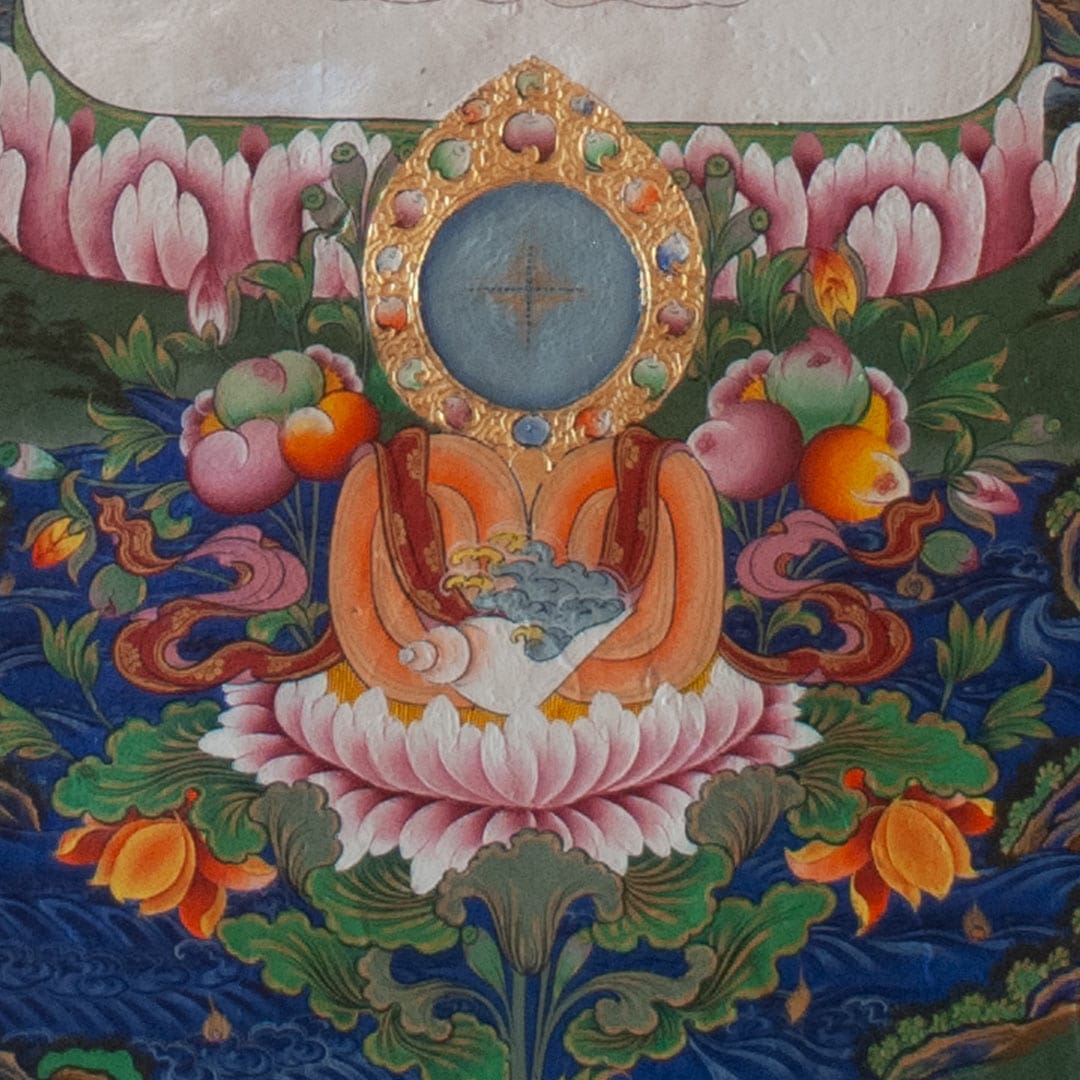 Event Details

Summer course

8.00 am – 9.00 am Ngalso Trulkor yoga

9.00 am – 10.30 am: Guru Puja (first part) and guided NgalSo Tantric Self-Healing practice

11.00 am – 1.30 pm: Teachings with Lama Michel Rinpoche

3.30 pm –  5.00 pm Tsog offering

5.00 pm – 7.00 pm Teachings with Lama Caroline

Teaching on The six preparatory Dharmas by Lama Michel Rinpoche 

The preliminary practice of the six preparatory Dharmas of the graduated path to enlightenment.

According to the text of the great master Phabongkha Rinpoche Dechen Nyngpo

1) Preparing the meditation place and shrine.

2) Preparing the offerings

3) Preparing the meditation place

– The sitting position, the seven positions of Vairochana

– Generating motivation with breathing meditation

– Taking refuge

– Generating the mind of enlightenment, Bodhichitta

4) Visualising the field of merit and blessing the offerings and the earth

5) Offering of the seven limbs, and the mandala

6) Request the blessing

 

 NgalSo Tantric Self Healing practice Medicine Buddha by Lama Caroline 

The NgalSo Tantric Self Healing practice of the Seven Medicine Buddhas teaches us how to connect with the pure energy of the Supreme Healer Shakyamuni Buddha who, with great compassion, manifested the Seven Medicine Buddhas at his seven chakras.

Meditating on the archetypes of the Medicine Buddha gives direct access to the healing powers that can be used to promote the care of oneself and others.

In addition to the meditation practice of the Seven Buddhas of Medicine, the book Rainbow of Healing Nectars by Lama Gangchen contains an overview of the ancient Tibetan medical system, as documented in the traditional four medical tantras. The history and principles of traditional Tibetan medicine are described. The book also includes the presentation of some natural healing methods, such as the Tibetan TsaSo massage and a complete reproduction of the eighty traditional medical (paintings) tangkas.
Masters for this event
Lama Caroline

Lama Michel Rinpoche
Time

11 (Monday) 09:00 - 24 (Sunday) 17:00
Location

Albagnano Healing Meditation Centre

Via Campo Dell Eva, 5