28feb9:00 AM1:00 PMLong Life puja Losar 2020 - Metal mouse year - Kathmandulong life puja9:00 AM - 1:00 PM Segyu MonasteryTeachers:Lama Gangchen Rinpoche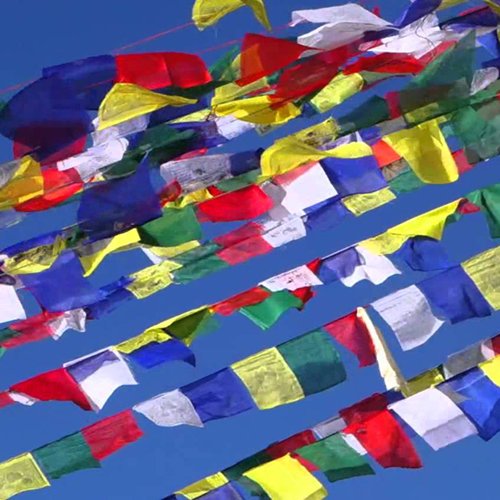 Event Details

Long Life puja Losar 2020 – Metal mouse year – Kathmandu

Every year, as is traditional to inaugurate the Tibetan New Year, friends and disciples offer a Long Life Puja to Lama Gangchen Tulku Rinpoche, which this year will be held on the 28th February 2020 in Kathmandu Nepal.

This is an occasion for great blessings and hope to increase the teacher's energy and all of His activities.

This year the Puja will also be offered to Lama Michel Rinpoche and Lama Caroline.

Funds are collected to cover the cost of the ritual offerings and to make donations to over 200 monks and teachers conducting the puja.

The positive energy accumulated increases life as well as favourable circumstances for those participating both directly as well as indirectly.

You can also make a donation for a special personal dedication by giving us in writing the name of the beneficiary and the specific reason. All dedications will be read every day for 15 days by Lama Gangchen and the monks, during the Losar celebrations pujas until the 9th March 2020, Buddha Shakyamuni's miracles day.

Please make your offerings by the 20th of February 2020, either in the office of Kunpen Lama Gangchen – KLG in Milan, or in the Secretariat of Albagnano Healing Meditation Centre – AHMC.

You may also contact Gabriella Lo Re directly on gabriellalore@gmail.com or send a bank draft to:

Banca Popolare di Sondrio – Agency 13, Milan, Italy
Account name: Fondazione Lama Gangchen Help in Action Onlus
Account number: 2877/24
Bank codes: Cab: 1612 Abi: 5696
IBAN: IT58 D056 9601 6120 0000 2877 X24

SWIFTPOSOIT22

by paypal and credit card click the link
https://www.paypal.com/cgi-bin/webscr?cmd=_s-xclick&hosted_button_id=CVQ8ZUJ8QCBVS

Specify long life puja on your donation.
Time

(Friday) 9:00 AM - 1:00 PM
Location

Segyu Monastery

Thichuli Arubari, Boudhnath, Kathmandu