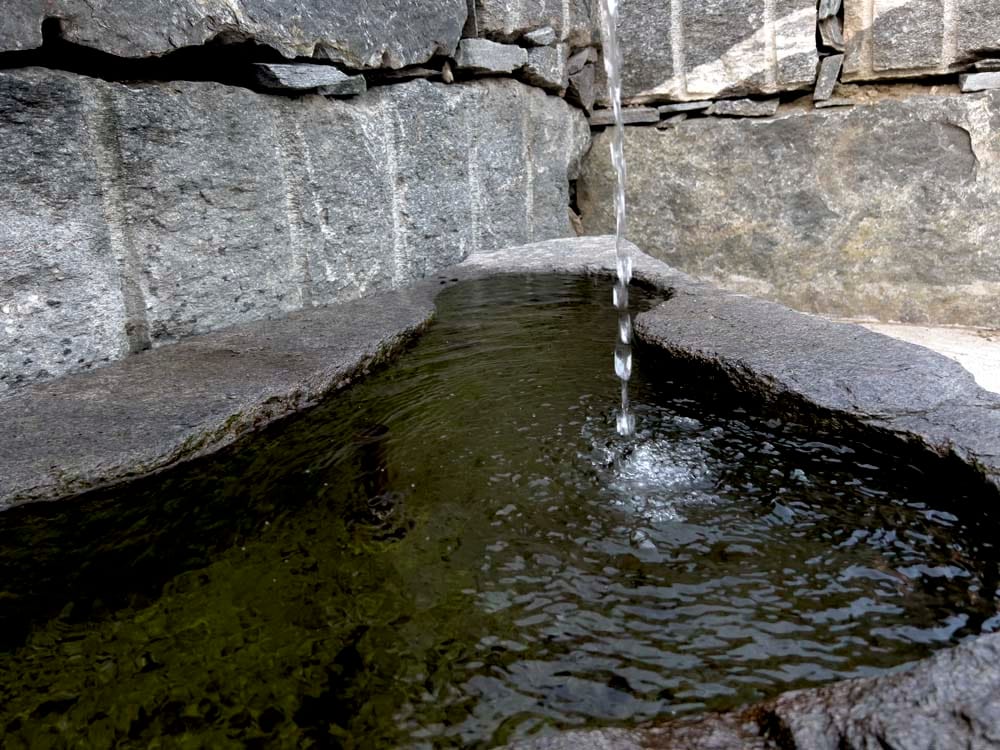 Water for Dharma
As many of you will remember, Lama Gangchen Rinpoche gave great value to the natural spring of water that arises behind the Temple and this for several reasons: first of all for the important meaning of the Water Element, then for the precious resource that this water can constitute for the Center of Albagnano and, finally, because it is a special healing water.
The fountain located near the entrance to the Temple satisfies many of our needs, such as the irrigation of orchards and gardens but, given the current moment of severe drought, it is necessary and necessary to make the best use of this treasure. For this reason, and also to be able to enjoy a certain water autonomy in the future, we are working on the Acqua per il Dharma project, the implementation of which will provide water not only for irrigation but also to supply the Temple and the Center of Albagnano.
What is the Water for Dharma project about?
In the construction of a plant for the recovery of spring water which, otherwise, would be dispersed into the environment.
The water collected can be used to irrigate the gardens and for sanitation (bathrooms, washing machines, withdrawal points for non-potable uses).
If this project touches your heart,
Help us make it happen!